* for use with a wide range of hard tags
* small, efficient and easy to use
* Hard wearing metal body
---
DETACHER
Item:D01

Dimension: 74x36mm(2.9x1.4") Magnetic Force: ¡Ý7000GS Weight: 510g(17.99oz.) Packing: 20pcs/carton, 0.011CBM, 10.2kgs
Item:D02

Dimension: 74x36mm(2.9x1.4") Magnetic Force: ¡Ý7000GS Weight: 510g(17.99oz.) Packing: 20pcs/carton, 0.011CBM, 10.2kgs
Item:D03

Dimension: 74x36mm(2.9x1.4") Magnetic Force: ¡Ý7000GS Weight: 490g(17.64oz.) Packing: 20pcs/carton, 0.011CBM, 10.2kgs
Item:D04

Dimension: 74x36mm(2.9x1.4") Magnetic Force: ¡Ý7000GS Weight: 360g(17.64oz.) Packing: 40pcs/carton, 0.011CBM, 15kgs
Item:D05

Dimension: 75x34mm(2.95x1.34") Magnetic Force: ¡Ý Weight: 440g(15.5oz.) Packing: 20pcs/carton, 0.011CBM, 9kgs
Item:D07

Dimension: 74x21mm(2.9x0.8") Magnetic Force: ¡Ý4500GS Weight: 360g(12.7oz.) Packing: 40pcs/carton, 0.011CBM, 15kgs
Item:D08

Dimension: 74x36mm(2.9x1.4") Magnetic Force: ¡Ý7000GS Weight: 490g(17.64oz.) Packing: 20pcs/carton, 0.011CBM, 10.2kgs
Item:D09

Dimension: ø74x36mm(ø2.9x1.4") Magnetic force:>=7000GS Weight: 490g(17.5 oz.) Packing detail: 20pcs/carton 0.011CBM 10.2kgs
Item:DE-A01

Product Information: Brand: Sensormatic Content: 1 Deactivator Type: Refurbished Category: Deactivators (SM) Description: The Freestyle is an hand held security tag locator and deactivator all in one. The battery operated deactivator will locate ultramax labels and deactivate them from up to 6 inches away. Ideal for large items that can not be removed from a shopping cart or placed on the counter.
Contact info
Add:1503 SHINER MANSION, NO.1277, KAIFA ROAD, CIXI CITY,NINGBO, CHINA
Tel:+86-574-63032599
Fax:+86-574-63032599
Mail:sammiwang1982@163.com

Factories Show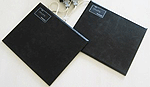 Established in 1996, it has specialized in manufacturing Security products and Electronic Components, in China........
Our Link


Reciprocal link page
Upload a link to us and we will link back to you
( Industrial or Educational Related Site only please)

» Click here